Servus! We are your commercial printing partner in Vienna, Austria
XEST®Nimmerrichter is the #1 local printer in the heart of Vienna. We offer quality printing solutions for all your business needs. Contact us: info@xest.at | +43-1-33 275 88
Since 1988 XEST Nimmerrichter is serving international clients in all printing and publishing matters. More important is the fact that we only offer personalized services individually fitted to each request. Our solutions are high quality prints at a competitive rate.

We will support you in all questions for small, medium and large volume orders! Today our credentials involve major pharmaceutical companies, heavy industry, scientific institutes, global event agencies and emerging businesses.
Are you participating a congress, event or trade-show in Vienna? Look no further! In the last years Vienna, the capital of Austria, is rising in populartity as a congress city. Thanks to this our company mainly focuses on supplying printing materials to international companies participating an event in Vienna. It does not matter if you are a representative of a major corporation or a sole proprietorship. We treat each customer with care, ask for your needs and help you to find the best solution for your printing matter.
Our customer support is available 24h by email info@xest.at and phone +43-1-33 275 88 - We offer very fast and efficient email service. Normally messages are read and answered within several minutes or hours!
Absolutely fantastic service, I can't recommend them enough. Responded quickly to emails, and turned around a print job in 24 hours with no fuss and easy communication. Wish there were more companies like this on the conference circuit.
(Google Reviewer)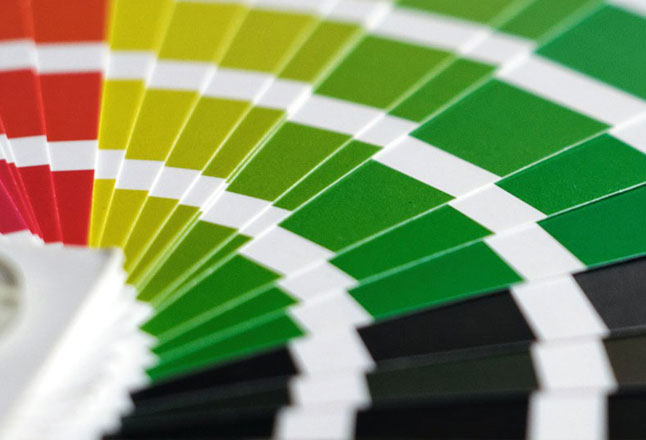 We are one of the less companies in Vienna that are capable and experienced to handle international orders! Our representatives speak English, German and even (some) Japanese. Worry-free payment online or on delivery by credit cards accepted! VISA, Mastercard and American Express
XEST Nimmerrichter is a commercial printing company, but this does not mean that our services are similar to ones as usually offered from larger printing companies. You may know online printers with websites having fully automated ordering systems. Usually after placing an order there, you won't receive any feedback at all. Of course this is an advantage for the printing company in order to cut cost/time/effort but au-contraire we see that this may causes huge issues. Placed orders won't even get checked individually so you might receive a print that has some major issue (and it is all your own fault) - We don't think that this is in the interest of our customers so we take the time to check each received printfile personally. Maybe it is just some print-related issue but in the past we found also a lot of other issues, that may have caused big problems for our customers. Major spelling/typo errors in titles, wrongly placed design elements, text that was cut off, wrongly placed images, issues with bleeds and trims... - we found them in significant cases before starting the final print production.

...the most important, the personnel thought more than me and help me to avoid some hidden problem. I hereby highly recommend XEST's profession service in their field.
(Google Reviewer)
Also you might have asked yourself why XEST only has one e-mail address (info@xest.at) - This has a very simple reason. Having only one mail address has the big advantage that our whole team can see what is actually going on. So maybe one colleague can handle your job better than the other since she/he has more experience with similar orders from the past. Also this helps us internally to collect ideas within our team, how we can resolve issues that you might expect. Most important we want to offer real human interaction. We strictly do not use any communication bots or any automated customer support system. You are NOT just a number in some fully automated system!
I will forever be grateful to XEST Nimmerrichter and the impeccable service they provided. I called in, and they were extremely professional and very helpful with what I needed.
(Google Reviewer)
Our company does not stop here. We think that one important part is also the delivery of your final prints. This is done by ourselves and not any third party courier service. We take the time to meet our customers face to face, check the items together and make sure that you are fully satisfied with your order. This is maybe not possible in all cases, especially when the prints are ordered as EXPRESS and we produce and deliver them late night due to your urgency (for example to your hotels reception) - Nevertheless please be assured that you have the possibility to receive this kind of personalized service from us and always have a real human taking responsibility for your print order! Also one big advantage for our customers is that all trade-show related items such as trade-booths or walls are built up by us! You do not need to arrange any external assembly company.
Feel free to contact us: info@xest.at | +43-1-33 275 88